Welcome to NewGen Forestry Limited
NewGen provides the perfect match between landowners looking to obtain a hassle-free income from their forestry, and investors who want a long-term sustainable investment with attractive yields.
About Us
Established in 2020 NewGen will bring a fresh and innovative approach to Irish forestry.
We at NewGen Forestry believe that our current National forestry program, both at an afforestation and a reforestation level, does not deliver the complex needs of industry, farmers & landowners, environmental activists, future biodiversity needs, and the requirements of society in general.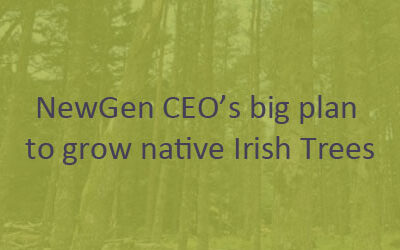 John O'Reilly has spent 30 years making a living out of forestry but doesn't just see timber as a commodity. He has always been a big nature lover. "That would have been my primary driver on day one," he says of his career choice. "I'd have been a 'mouth open, David...